WHY USE US OVER SOME OTHER SEO COMPANY IN MIAMI?
All SEO is done in house – No outsourcing
Our team does here everything 100% in house. Some our competitors will (in secret) outsource their work to the Philippines or India for inexpensive work. We believe that is not safe and not worth the risk of inevitably being penalized by Google.

We are results based SEO Company
We do results based SEO, which means you will be kept informed off all that is being done for your website wether on-site or off-site by the way of monthly reports . This way you will be able to monitor the progress we are making from month to month and obviously cumulatively over time.

White hat SEO techniques only!
Some SEO companies use Google un-approved tactics that'll increase up your rankings dramatically and quickly which work short term, only to be punished later. We utilize the techniques that are clearly established by Google and in change get excellent long lasting results in relatively quick period of time. Please keep in mind that every business and industry is unique and the timeframes are accordingly different.

Communication
Communication is a cornerstone of our business. With us there is no sales representatives that are just trying to earn a commission. We are one phone call or email away from having of your questions or concerns answered.  We look forward to hearing from you, we are easy to talk to and we promise we won't nerd you out with technical speak.
We are currently working with or have worked with clients in the past that have changed SEO company for multitude of reasons, but other than lack of results, lack of communication was the driving force behind businesses switching providers and partnering with us.
We keep you up to date with your campaign and up to date with the latest news with Google updates and best practices.

We really care
To us you are not just another client,  we actually choose our clients carefully because not all businesses are a good fit or can afford our SEO Services. We essentially become your in-house marketing department and are there to help you with you increase your online presence and visibility. We work hard for your business as if it were our own and look forward to getting you results.

SEO Starting at $399!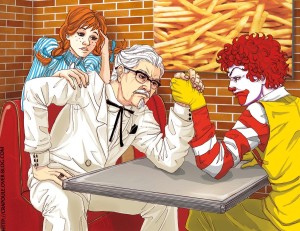 Other so called "SEO Companies" that offer SEO at cookie cutter rates such as $399 a month are your worst option. Do you really think that an SEO company in Miami will be able to provide your business with any kind of results for as little as $100 per week?
$100 per week is less than a minimum wage worker gets for flipping burgers. What we do takes time and years of learned and tested expertise, thus it requires a qualified and knowledgable staff.
In our business, there is no such thing as standard rate. We cannot offer cookie cutter rates and plans if we are trying to help a national company vs helping a local company. Large regional or national companies  have a budget that is different than a small, medium or large local business.
We are going to be helping your business increase its monthly revenue by 10′s of thousands, 100′s of thousands and millions of dollars by ranking in front of your potential customers, and it's worth more than $399. You deserve a custom plan for your SEO because no two businesses are alike.